Aluminium Windows & Doors
Servicing all areas of Brisbane
& South East Qld for 40 years.
POPULAR POWDER COATINGS
Architectural White
Barley
Deep Ocean
Dune
Ironstone
Jasper
Pearl White
Primrose
Satin Black
Shale Grey
Stone Beige
White Birch
Woodland Grey
ANODIZED COLORS
Clear Anodized
Bronze Anodized
CUSTOM POWDER COATINGS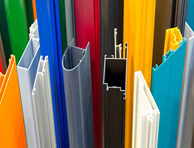 Any imaginable colour can be used for your aluminium windows and doors.
Already know your sizes?
For a free quote, you can contact us by,
● Phone

● Email
Need us to measure & quote?
(most popular)
We come to you - free measure & quote
We have an expert in measuring and quoting in each of our service areas.
We have 40 years experience. We can meet you at your location to discuss your project.

Experience. Quality. Value.
You'll be glad you chose Streamline Windows.
We recommend increasing the current size of your browser window or lowering your browser's zoom number (to zoom out - e.g. 80%), so that you see more of the web page layout on your screen.